About Pedro
On AAA video games soundtracks Pedro has just won HMMA 2022 (Hollywood Music in Media Awards) for best video game score for Deep Silver Fishlabs' CHORUS  and was nominated for best song in a video game for HMMA 2022 as well. He has composed music for Blizzard's WORLD OF WARCRAFT: Shadowlands, works as lead composer on Chris Roberts's STAR CITIZEN and contributed to Bethesda's DICE Awards nominated score WOLFENSTEIN II: The New Colossus.
Rock Paper Shotgun and several other reviewers praised the just released Chorus OST, considering it as one of the game's highlights.
Past projects included additional music for CD Projekt Red's WITCHER 3: WILD HUNT and Sid Meier's CIVILIZATION V. Other awards include a National Academy of Video Game Trade Reviewers (NAVGTR) nomination and an Independent Games Festival (IGF) Excellence in Audio Award. Pedro has also scored commercials for brands like FORD, GATORADE and VODAFONE and has been nominated on Cannes Lions.
Pedro also works as a concert music composer, his latest symphonic piece, From the Dark, was premiered in late 2021 following the success of other works like Requiem Inês de Castro and Te Deum.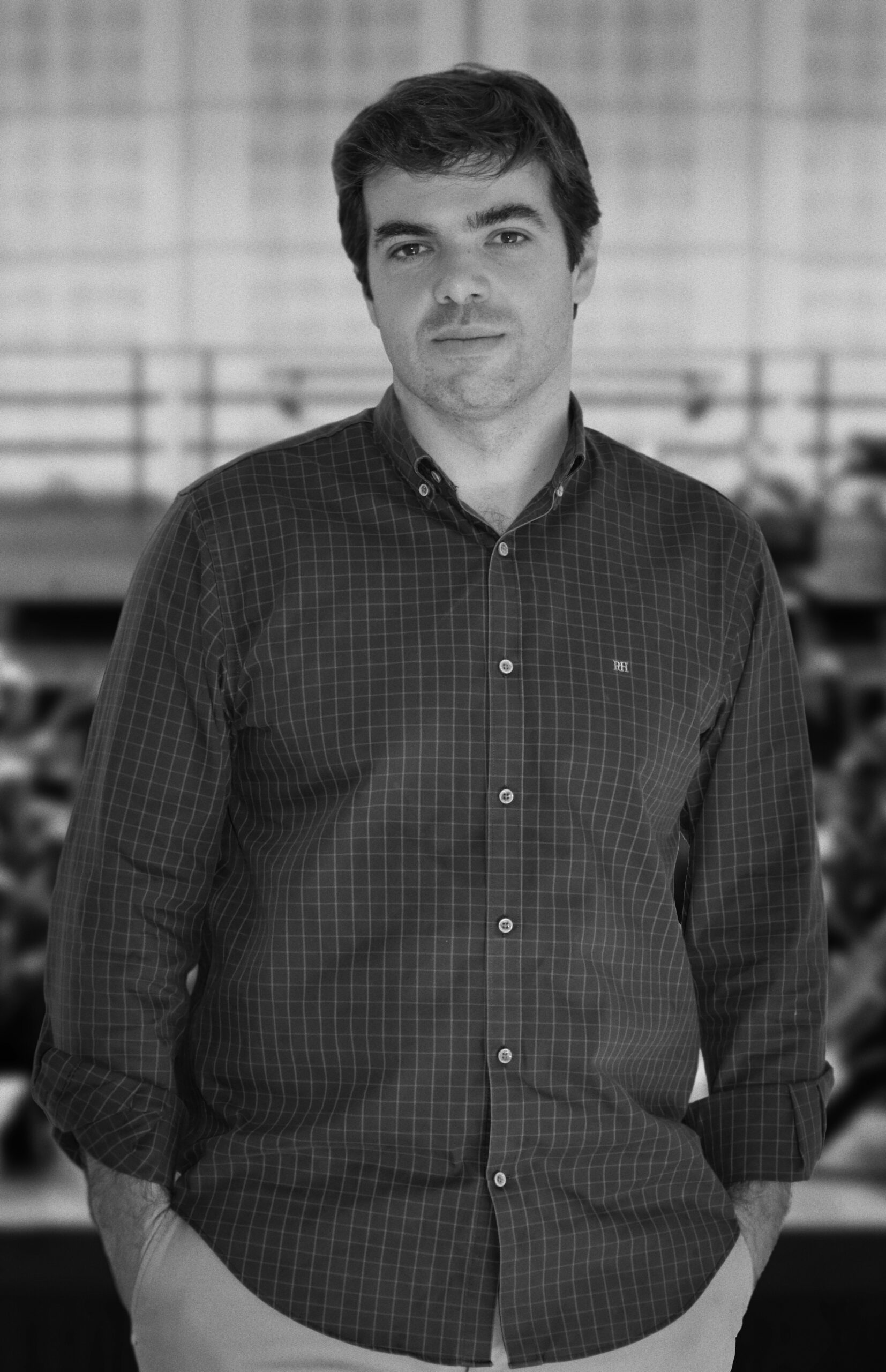 2020 – 2022
pandemic years
In 2020 Pedro was honored to be part of the music team in Blizzard's World of WarCraft: Shadowlands.
In 2021 his music was used in the "By Our Hand" cinematic for World of WarCraft: Shadowlands 9.1 patch, continued to work in the new Star Citizen Orison expansion, where he was able to work with amazing artists like Pedro Eustache.
Still in 2021 he scored a commercial for FORD, with vocalist Loire Cotler, known for being the lead vocalist in the film Dune, GATORADE, with world renowned cellist Tina Guo and PORSCHE MACAN, writting lyrics and music to the recording artist FJØRA.
In December Chorus, by Deep Silver Fishlabs, was released with over one hour of original music. The score was very well received by reviewers so far, like Rock Paper Shotgun, includes vocals by Úyanga Bold and live orchestra.
In 2022 Pedro is working on a major classical music commission, several commercials for international brands, Star Citizen, an unannounced Game and one new unannounced series to be released in one of the major TV subscription services.
2013 – 2019
larger projects
After working in Civilization 5 and Witcher 3, in 2013, Pedro was selected by Hollywood film producer Chris Roberts to become the composer of Star Citizen. The combination of his classical, film and commercial scoring, as well as previous game scoring with special focus on interactive scores, allowed Pedro to become the composer on Star Citizen – world record $400 million USD crowd funded project. Pedro's music in the project has been very popular in the community and is considered as one of the best assets in the game.
In 2014 Pedro was featured in the highly prestigious Sony Oxford official high end user list side by side with John Powell, Tony Maserati and Alan Meyerson.
In 2015 his work on Star Citizen commercials was nominated for a Golden Reel Award and was also nominated for best song by National Academy of Video Game Trade Reviewers, by 637 international press voters, on his work for 1954 Alcatraz. Other two nominees in this category were Paul McCartney and Nirvana.
In 2017 Pedro saw one of his works for TV commercials being nominated for a Cannes Lions and in 2018 a game he worked on, Wolfenstein II: The New Colossus, was nominated for a DICE Awards in Best Soundtrack category.
In 2019 his Te Deum for symphonic orchestra and choir was premiered with over 800 people in the audience and gain a lot recognition among the classical community and the Church.
2008 – 2012
initial career
In 2008 Pedro won the IGF Excellence in Audio Award for his electronic soundtrack on Audiosurf and in 2010 another audio award, from Dutch Game Awards, for his whimsical orchestral score on the XBOX360 and PS3 game, Fairytale Fights.
In 2010, by complete fluke, his music made it into the Brazil's most popular TV Station, Globo, on their most popular TV series in that same year, distributed worldwide. Shortly after that, Pedro was hired by Portuguese government to write the first Requiem in history in the memory of Queen Inês de Castro, a lifetime honorable commission.
In 2012 the Requiem Inês de Castro, for choir, orchestra, soprano and baritone, was premiered in one of the most prestigious venues in Portugal with 2000 people in the audience, receiving critical acclaim from the classical world for its fresh but also classy composition approach. In 2014 this classical piece has already been the subject of analysis by several university classes and was performed 9 times, one of them sponsored by Samsung and another one in Centro Cultural de Belém, Portugal's most respected concert hall.
The awards and recognition received from his short film work and this classical work allowed Pedro to start composing music in commercials for the best brands in Portugal, collaborating with some of the best Directors around.
2002 – 2007
advanced studies
Pedro continued to learn with Carrapatoso until 2006 and, after his long classical training on composition and orchestration, Pedro was taught film scoring in Berklee College of Music.
His uncle, Jorge Borges, was his jazz mentor since he was 16. Pedro continued his jazz studies (composition and piano) until 2006. During this time he got the chance to learn and play with many international jazz talents.
In 2006, Pedro had his first professional opportunity working with ex-Lucas Arts Lead Artist Bill Tiller (Indiana Jones, Monkey Island) on the whimsical project A Vampyre Story. After a huge success with this orchestral soundtrack, Pedro's career began in the best possible way.
1994 – 2001
conservatory studies
At the age of 15, thanks to his mother, Pedro started his classical training with the Argentinean maestro and composer Roberto Pérez and piano lessons with the Croatian virtuoso pianist Robert Andres, doctorate in musical arts.
After three years in his home city music school, Pedro moved to Lisbon where he continued his classical studies in the National Conservatory for another four years with the famous composer Eurico Carrapatoso, considered one of the best living composition teachers in the world and piano with the Chopin expert, Melina Rebelo. Pedro graduated in 2001 with first-class honours, becoming one of the very few students ever to achieve A+ score every year.
1979 – 1993
infancy years
Pedro Camacho (aka Pedro Macedo Camacho) was born on September 4, 1979 in Portugal. His father was a deep enthusiast of cinema, 80's pop, classical music and computer games so he grew up surrounded by great music and watching Hollywood movies. His first musical compositions were done at the age of 10 using computers. Composing music, going to the cinema and playing games are three things he started at that age and was never able to stop all his life.